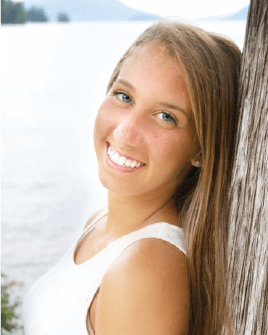 patient

login
Headgear
Headgear is a general name for a type of appliance that creates special forces for guiding the growth of your face and jaws. Headgear is also used to move your teeth into better position or to prevent them from moving when they're not supposed to
At first, your headgear may look a little strange to you, and it will seem a little awkward. But it's a necessary part of your orthodontic treatment. Rest assured the healthy, beautiful smile that will be yours for a lifetime will be well worth the effort you make now.
To get the best results from your headgear, follow these simple guidelines:
Make sure to wear your headgear as directed. It only works when you wear it!
Always closely follow the instructions for wearing your headgear. If you do, you'll finish this part of your treatment as quickly as possible and with the best results.
Always be careful and remove your headgear as you were taught.
Be sure to remove your headgear before you begin running or playing sports, including rough-and-tumble games. Accidents can happen even when you're just having fun.
Be careful to prevent anyone from grabbing or pulling on your headgear. Do not wear headgear in situations where there is a chance that it could be pulled off or pulled out of place.
Take your headgear with you to every appointment.
We will give you instructions on the care and cleaning of your headgear. To keep the appliance working as it should, be sure to follow those instructions carefully.
Your teeth may be tender or even slightly loose the first few days you wear your headgear. This tenderness is normal and will disappear as you adjust to this new part of your treatment. If you continue to be uncomfortable for more than a few days, be sure to let our team know.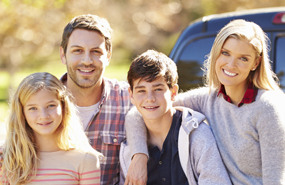 meet the doctors
Dr. Eigo and Dr. Del Signore will personally diagnose your case and see you at every visit until your new smile is achieved. Learn more about them through their bios!
Read bios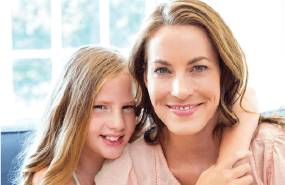 the right age
Orthodontists today can successfully correct most problems regardless of the patient's age. But that does not mean that the orthodontic treatment starting age does not matter.
learn more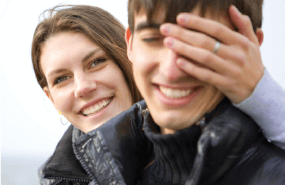 common questions
What Is Orthodontics? Orthodontics is the branch of dentistry that specializes in the diagnosis, prevention, and treatment of dental and facial irregularities.
learn more